FIST CITY BIOGRAPHY
Brief:
Started in 2009, Lethbridge AB, Canada


Members:

Ryan Grieve -Drums
Kier Griffiths - Vox, Guitar
Evan Van Reekum - Guitar
Brittany Griffiths - Bass, Vox



Previous member:

Lindsay Munro - Bass, Vox (Nov2012- Jul2013)
Fist City is a four piece; a pack of earnest weirdos with a penchant for churning out music that screeches and rings with the blood-rush of a night crime yet charms with sugary sweet pop jangles and kool surf sleeze. They are of Alberta small town bummers and anti-boredom youth cults. Their music has been described as "raggedly elegant … stripped down challenging punk", "pop songs clouded in a lo-fi basement show sheen" ; a blend of post-punk and dark-surf, with a twinge of pop. Their recent LP, "It's 1983, Grow Up", released on Black Tent Press in 2012, hung in the top ten of Canada's independent charts for several weeks. Get Bent said this: "What a enjoyable, wild trip It's 1983, Grow Up! is. The culmination of Fist City's efforts make for one of the most original "punk" LPs I've heard in quite some time."


---
Extended Bio: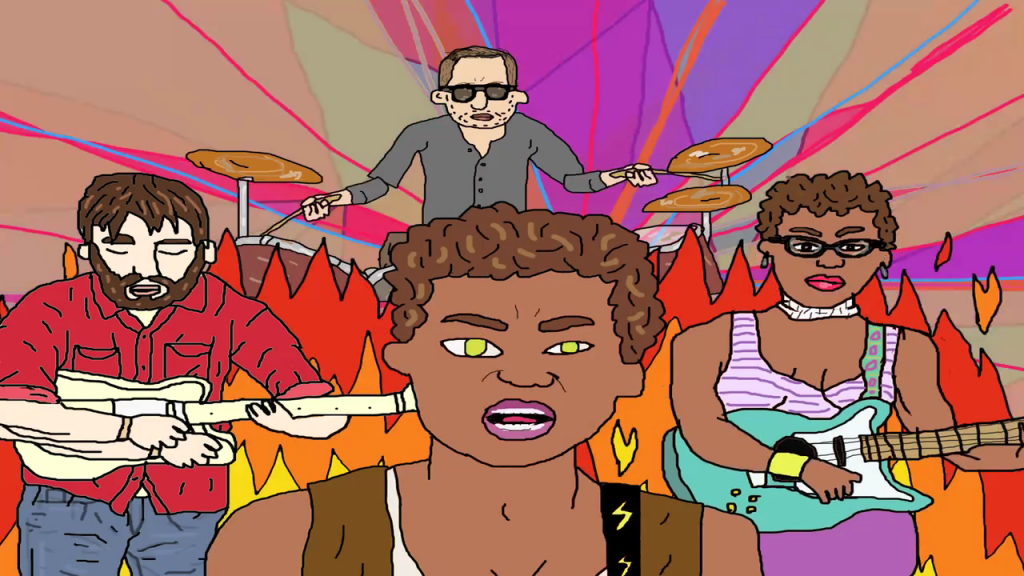 Fist City started in Lethbridge, Alberta in 2009 by twin siblings Kier and Brittany Griffiths, and pals Evan Van Reekum and Ryan Grieve. Shortly after formation they released their first LP, "Hunting You", on Cleveland based Dead Beat Records. After their spirited performance at Sled Island 2010, Fist City's "Debbie Get YR Boa" music video was featured on the premiere episode of Much Music's "The Wedge". The national broadcast caught the attention of a few fundamentalist Christian forum devotees who accused Fist City of being Satan worshiping reptilian hermaphrodites. This sparked a conspiracy regarding the band members and their involvement in the the Satanic underground. That summer they toured the west coast of Canada and the United States, hitting SMMR BMMR in Portland, and Total Fest in Missoula.
Fist City put out three additional releases in 2010; a limited run self-titled EP, released by Edmonton's Pop Echo records; A split EP with Vancouver's Timecopz, released on Geographing Records; and "Demos//Live Fisting" on Bart Tapes.

In 2011 Fist City released a split cassette with the Moby Dicks on Scotch Tapes. That Spring, Fist City recorded with Don Pyle of Shadowy Men on a Shadowy Planet in Toronto. While there, Cult performer Tonetta connected Fist City with Black Tent Press who offered to release their second LP: "It's 1983, Grow Up!", released June 2012. Fist City played Sled Island for a second time in 2011, sharing the stage with The Intelligence and Wild Flag.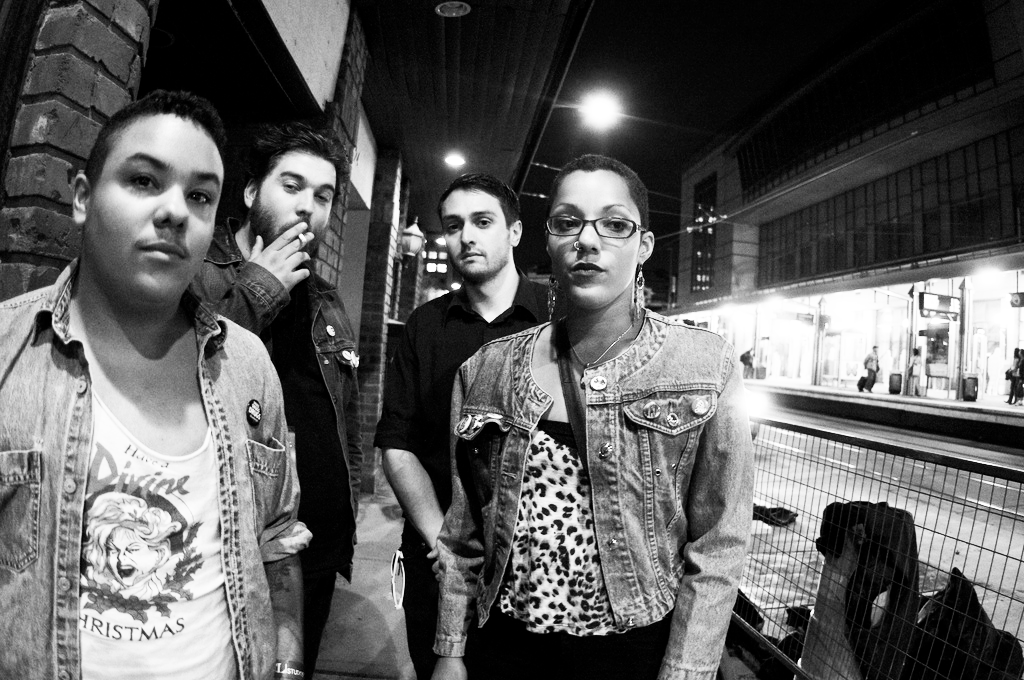 In the summer of 2012 the band put out two releases, the "Buried/Cryptic Transmissions" 7" on La-ti-Da records and the above mentioned LP, "It's 1983, Grow Up!". They Played Sled Island for a third time, sharing the main stage at the Legion #1 with Shadowy Men on a Shadowy Planet.

Later that summer Fist City hit the road to support their new records on an ambitious two part tour that kept them chasing pavement for almost two months. They traversed most of Canada and dipped into the United States in a gnarly last-chance pick-up truck dubbed "Lady Ram Rod". The engine literally exploded on the hiway but they completed the tour as planned. Both "Buried/Cryptic Transmissions" and "It's 1983, Grow Up!" have received acclaim and positive reviews from all over the continent, including praise and recommendations from Still Single, QRO Mag, Weird Canada, and Get Bent.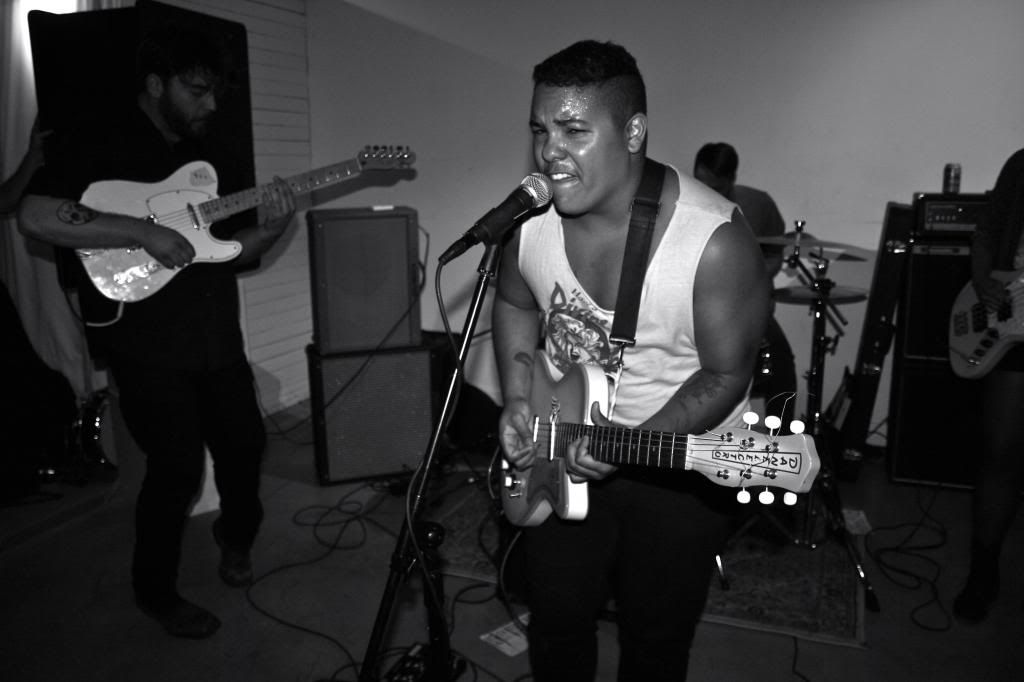 In the Fall, Fist City shared the stage with Fucked Up for a Calgary Tattoo convention and Death for the La Ti Da Fall down/Get Down Festival in Vancouver. The latter was the last show for Brittany Griffiths, bass player, before she briefly left the band in the winter to pursue adventure abroad. Long time bud and bassist for the Bash Brothers, Lindsay Munro, stepped in and shredded bass with Fist City until July 2013.


2013, so far, was an incredibly productive year for Fist City. They releaseda split 7"' with Portlands Piss Test on Drunken Sailor Records (UK) and thier LP "It's 1983, Grow Up! was released in the UK. In the spring, Fist City is went to the UK for an ambitious month long tour. They played The Great Escape Festival in Brighton, SounCity Festival in Liverpool, and were highlighted in the NME. They were very well recieved and have plans to return to the UK and Europe to support upcoming releases.

Before the year is done, Fist City will be recording their third full-length album.